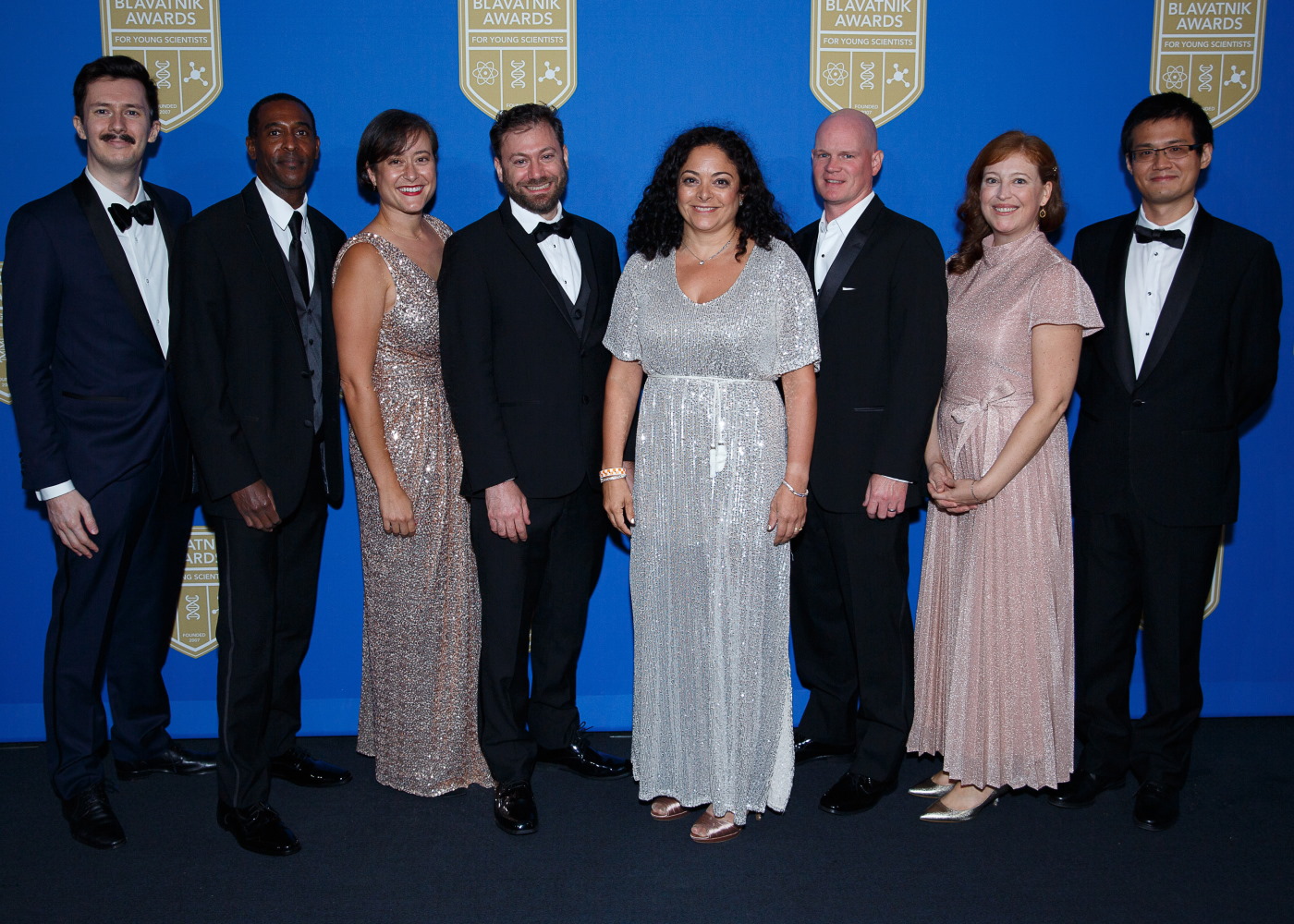 Blavatnik Awards Staff (pictured, left to right): Stephen Albright, Marvin Cummings, Brittany Aguilar, Ben Ragen, Kamala Murthy, Ben Schroeder, Amanda Sadacca, Liang Dong. Not pictured: Brooke Grindlinger.
Chief Scientific Officer, Scientific Programs & Awards
Director, Awards
KAMALA MURTHY
BRITTANY AGUILAR, PH.D.
Program Manager, Life Sciences
STEPHEN D. ALBRIGHT, PH.D.
Program Manager, Chemistry
Program Lead, Blavatnik National Awards (U.S.)
LIANG DONG, PH.D.
Program Manager, Physical Sciences & Engineering
Program Lead, Blavatnik Awards in the United Kingdom
Benjamin Schroeder, Ph.D.
Program Manager, Chemistry
Program Lead, Blavatnik Regional Awards (U.S.)
Program Lead, Blavatnik Awards in Israel