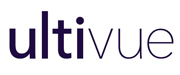 Founded in 2015, Ultivue Inc. provides a new generation of imaging reagents for life science research, making previously invisible cellular behavior become visible.
Taking advantage of the dynamic and tunable properties of DNA, Ultivue's products enable unprecedented resolution in microscopic images, high multiplexing capabilities, and quantification of target biomolecules (such as proteins or nucleic acids) to revolutionize biomedical discovery. Ultivue's patented technology will provide the ultimate view into biology and will eventually be valuable for clinical diagnostic use.
For more detailed information, please visit: www.ultivue.com
---

Dr. Peng Yin
Scientific Founder, Ultivue Inc.
Associate Professor of Systems Biology, Harvard Medical School
Core faculty member, Wyss Institute for Biologically Inspired Engineering, Harvard University
Blavatnik National Award Finalist 2014 and 2015
Recognized for developing DNA bricks and transforming the emerging field of DNA based nano-technology.
Dr. Yin's research interests lie at the interface of information science, molecular engineering, and biology. The Yin group currently studies information-directed, self-assembly of nucleic acid (DNA/RNA) structures and programs these molecular systems for imaging, sensing, diagnostic, and therapeutic applications. See his work at: www.molecular-systems.net.