Hosea M. Nelson
2022 National Award Winner — Faculty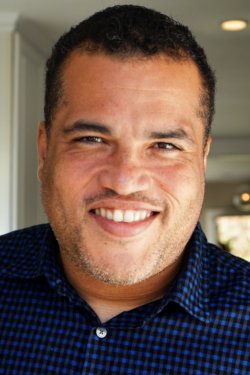 Current Position:
Professor of Chemistry
Institution:
California Institute of Technology
Discipline:
Analytical Chemistry
Recognized for: Unlocking unforeseen potential for organic chemists to design and synthesize new molecules. Hosea M. Nelson, PhD, has popularized a technique, called microcrystal electron diffraction (MicroED), that can determine the positions of atoms within small molecules with unprecedented detail—particularly small molecules that are useful for drug development and industrial chemical production. Nelson and his team are harnessing this technology to understand the behavior of important biomolecules, hopefully leading to new treatments for disease. MicroED has already accelerated the rate of drug development and will pave the way for the discovery of entirely new classes of therapeutic molecules.
Areas of Research Interest and Expertise: Synthetic chemistry, Electron diffraction, Chemical biology
Previous Positions: 
Assistant Professor of Chemistry, University of California, Los Angeles
Merck/United Negro College Fund Postdoctoral Fellow, University of California, Berkeley
PhD, California Institute of Technology, Advisor Brian Stoltz
BS, University of California, Berkeley, Advisor F. Dean Toste
AS, City College of San Francisco
Research Summary: 
Hosea M. Nelson, PhD, is fearlessly pursuing new methods to understand the molecules that make up every part of our daily lives. The methods being developed in his lab are creating new types of molecules that will ultimately lead to key advances in human health and sustainable technologies. The two pillars in Nelson's research lab are measurement of molecules with atomic precision and environmentally-friendly and inexpensive methods for molecular synthesis. Towards the pillar of precise measurement of molecules, Nelson has adapted cryogenic electron microscopy—a technology typically used to identify the arrangement of atoms in large biological molecules like proteins—to measure much smaller molecules. This powerful, new technique—called microcrystal electron diffraction, or microED—gives previously unforeseen insight into small molecules, building a foundation to dramatically accelerate the development of new drugs or commercial chemicals.
Nelson has made several important developments in molecular synthesis. His team has developed novel chemical reactions that transform simple carbon-hydrogen bonds, found in common and abundant chemical feedstocks, into building blocks for drug molecules. These strategies highlight the creativity with which Nelson approaches problems: he took an entirely new approach from the extensive body of work regarding carbon-hydrogen bonds and is now redefining the field. Nelson is also extending these synthesis techniques to find cheaper and faster methods for detecting biological species like viruses. Despite his young career, Nelson has already made transformative contributions to disparate corners of chemistry—analysis, synthesis, and chemical biology—making him uniquely positioned to shape the field for years to come.
We strive to create knowledge that will aid in alleviating Humankind's greatest challenges. Support from the Blavatnik Family Foundation will enable this goal by allowing us to approach these challenges in non-conventional ways.
Key Publications:
Other Honors:
| | |
| --- | --- |
| 2021 | Blavatnik National Awards Finalist, Blavatnik Family Foundation |
| 2021 | Amgen Young Investigator, Amgen Inc. |
| 2020 | Novartis Excellence in Chemistry Award, Novartis International AG |
| 2020 | Young Investigator Award, Eli Lilly and Company |
| 2020 | Bristol Myers Squibb Young Investigator Award, Bristol Myers Squibb |
| 2020 | Arthur C. Cope Scholar Award, American Chemical Society |
| 2018 | Pew Biomedical Scholar Fellowship, The Pew Charitable Trusts |
| 2018 | Sloan Research Fellowship, Alfred P. Sloan Foundation |
| 2017 | Packard Fellowship for Science and Engineering, David and Lucile Packard Foundation |
| 2015 | Chemical & Engineering News Talented Twelve |
In the Media:
C&E News – Lomaiviticins' structures get a revision
C&E News – Chemists #ShutDownSTEM to reflect on diversity in science
ScienceNews – Zapping substances with electrons can quickly map chemical structures
Chemistry World – Cryo-EM method offers organic analysis certainty
ScienceDaily – Researchers discover chemical reaction that uses a surprising molecule
C&E News – A year in the life of a new professor