Jason Fridley
2012 Regional Award Winner — Faculty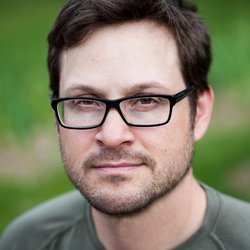 Current Position:
Associate Professor, Department of Biology
Institution:
Syracuse University
Discipline:
Ecology
Recognized for: Elucidating the effect of climate change on ecosystems and how plant diversity is a major regulator of how terrestrial ecosystems respond to global change
Expertise: Plant community and ecosystem ecology, global change biology, biological invasions 

Biography:
PhD, Biology, University of North Carolina at Chapel Hill
BA, Biology, Bennington College, VT
Jason Fridley's research shows that evolutionary constraints on plant form and function drive plant community assembly and ecosystem processes. These constraints have strong implications for how terrestrial ecosystems may change in the coming century.
Dr. Fridley's research is strongly interdisciplinary, combining physiology, climatology, biogeography, and biogeochemistry. He has established a geographic context for his experimental work, which has led to key innovations in studying ecosystem development and plant strategy theory.  Dr. Fridley has also pioneered a statistical approach for interpolating climate data to high spatial resolution in montane regions.
His current work involves looking at how the ecosystems have assembled and guided plant evolution in the past in order to understand how these ecosystems will evolve in the future.  In his lab, Dr. Fridley and his team are studying how non-native invasive plants differ from the native plants they often displace, and whether such differences are the result of the contrasting evolutionary histories of the species involved. Their research findings would allow for predicting how ecosystems change in light of continued introductions of new species.  
Jason Fridley is an Associate Editor for the Journal of Ecology and the Journal of Vegetation Science.
"Plants drive the flux of energy and materials through the biosphere, but at vastly different rates that depend on their evolutionary history and how they interact with other species. Our goal is to understand how these three major facets of modern ecology--adaptation, species interactions, and ecosystem function--interact in a changing world."
Key Publications:
Fridley, J.D. Plant invasions across the Northern Hemisphere: a deep-time perspective. Annals of the New York Academy of Sciences. 2013
Fridley, J.D. Extended leaf phenology and the autumn niche in deciduous forest invasions. Nature. 2012
Fridley, J.D., Grime, J.P., Askew, A.P., Moser, B., and Stevens, C.J. Soil heterogeneity buffers community response to climate change in species-rich grassland. Global Change Biology 17: 2002-2011.
Other Honors: 
2014 Fulbright US Scholar, Lincoln University, New Zealand
2003 John L. Harper Prize for Best Paper by a Young Author, British Ecological Society
2001 Highly Commended, Keymer Prize for Best Student Talk, British Ecological Society Winter Meeting
2001-2002 Henry H. Dearman Dissertation Fellowship, UNC Graduate School
2001-2002 Royster Society of Fellows, UNC Graduate School
In the media: 
On invasive species, Darwin had it right all along, study shows. Phys.org. October 02, 2014
In the Media: 
On invasive species, Darwin had it right all along, study shows. Phys.org. Oct 02, 2014