Pontus Skoglund
2023 United Kingdom Award Finalist — Faculty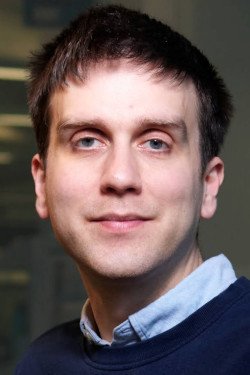 Current Position:
Group Leader
Institution:
The Francis Crick Institute
Discipline:
Genetics & Genomics
Recognized for: Discoveries in the field of ancient and evolutionary genomics, including the development of methods to improve the quality of genetic information from archaeological remains and evidence used to determine when and where dogs were domesticated⁠.
Areas of Research Interest and Expertise: Ancient Genomics, Human Genetics, Ancient Genomics
Previous Positions:
Bsc, Umeå University Biology, Sweden
MSc and PhD, Uppsala University Biology, Sweden
Postdoc, Uppsala University, Sweden
Postdoctoral Research Fellow, Harvard University, USA
Research Summary:
Historically, methods used to study the evolution of species over time have studied the shape of from archaeological digs, or used DNA from species today to guess how they related to each other in the past. However, technological advances made in recent years have helped to create a new field for the study of evolution—paleogenetics, the study of past organisms via their preserved genetic code. Pontus Skoglund, PhD, gathers and sequences DNA from archaeological remains, develops statistical and computational methods which improve the quality of the DNA, and applies this knowledge to further our understanding of how ancient organisms lived and evolved. 
The generation of large-scale ancient DNA datasets can be difficult due to vast differences in quality and methodologies used during the collection and analysis of DNA material. As a bioinformatician, Skoglund not only applies, but also develops, cutting-edge statistical techniques that are used to tease the signal from the noise in these data. In 2022, his lab reported a breakthrough in the mystery of when and where dogs were domesticated⁠—after sequencing many new ancient dogs and wolves, his team reported ancient genomic evidence that dogs trace ancestry to two different wolf populations, opening the possibility of two separate domestication events in eastern and western Eurasia. His lab has also pioneered a new framework for studying natural selection using ancient genomes from across 100,000 years, and applied this framework to reveal how mutations in craniofacial development rapidly became ubiquitous in Ice Age wolves.
Skoglund's approach to reconstructing genetic changes in past populations, as well as ability to limit the impact of rampant levels of contamination in ancient samples, has made a tremendous impact on how, and what, paleogeneticists are able to incorporate into their research. 
"We study evolution to document the wonder of the human past and benefit the health and future of human societies. Recognition by the Blavatnik Awards is a recognition also of the importance of evolutionary perspectives in life sciences."
Key Publications: 
Other Honors: 
2022-2026 EMBO Young Investigator
2020-2024 Vallee Foundation Scholar
2015-2017 Swedish Research Council Postdoc, Stockholm University
2015 The Bjurzon Prize for doctoral thesis, Faculty of Science & Technology, Uppsala University
In the Media: 
Nature - Grey wolf genomic history reveals a dual ancestry of dogs
Newsweek - Dogs' Ancestry Traced to Wolves That Roamed Asia, Middle East: Study
Daily Mail - Unravelling the mystery of where dogs became man's best friend: Analysis suggests pups trace their ancestry to TWO separate populations of Ice Age wolves in Asia and the Middle East
Nature - Ancient DNA maps 'dawn of farming'
Science Daily - UK's oldest human DNA obtained, revealing two distinct Palaeolithic populations
WHDH 7News, Boston - DNA reveals biggest-ever human family tree, dating back 100,000 years
El País - How prehistoric DNA is helping to unlock the secrets of human evolution
BBC News - Dogs are humans' oldest companions, DNA shows
Phys Org - Ancient DNA brings us closer to unlocking secrets of how modern humans evolved
Wired - What the DNA of Ancient Humans Reveals About Pandemics
New Scientist - Alice Roberts: Archaeogenetics will help us solve mysteries of past
Archaeology - First Polynesians May Have Traveled From East Asia
Ancient Origins - Modern Human Ancestry Won't Be Traced to a Single Point