Shuai Gao
2022 Regional Award Finalist — Post-Doc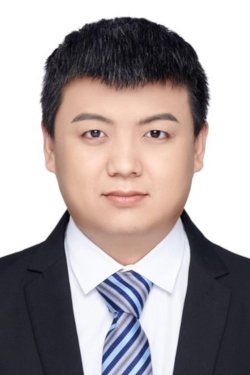 Current Position:
Professor
Institution:
Wuhan University (previously, Princeton University)
Discipline:
Biochemistry & Structural Biology
Recognized for: Shedding new light on how ions are transported in the body, understanding in new detail how cells behave, and giving new directions for drug development. The channels that shuttle ions into and out of cells are key to a wide range of bodily function, from facilitating neurological responses like pain to regulating cell behavior. Gao is harnessing innovative strategies to measure the atomic structure of several ion channels that are key to sensing pain. By revealing the molecular basis for how pain relief agents work, Gao is offering new strategies for developing drugs that provide non-addictive pain relief.
Areas of Research Interest and Expertise: Structural Biology, Molecular Biology, Chemical Biology, Ion Channel Transport, Synthetic Pharmacology
Previous Positions: 
BS, Shandong University
PhD, Tsinghua University (Advisor: Lei Liu)
Research Summary: 
Most of the physiological behavior in our bodies rely on the transport of charged ions between cells. Ion channels are specialized proteins that physically mediate ions into and out of cells, and understanding how they are built and behave is central to developing drugs and therapeutic treatments that can address pain, muscle behavior, and gut health. Shuai Gao, PhD, is uncovering new insights into how ion channels function by measuring their atomic structures.
Gao is the first to identify the structures of particular ion channels, which transport calcium and sodium ions, that are key to sensing pain. By characterizing how a pain-suppressing marine toxin interacts with these ion channels, he is providing a blueprint for developing new drugs that mimic these toxins to suppress pain without the danger of addiction. Gao is also measuring the atomic structures of other ion channels or transporters responsible for regulating cardiac muscles and iron content in the blood, presenting further opportunities for developing new pharmaceutical interventions.
Building from his background in synthetic chemistry, Gao is closing the gap between structural biology and pharmaceutical development. His work is already influencing how we develop drugs to target pain, and he will likely continue to shape pharmaceutical chemistry as he becomes an independent researcher.
I systematically explored the modes of action of the FDA-approved drugs that target Cav channels, such as ziconotide, cinnarizine and amlodipine. My future research will focus on the discovery of peptide drugs that target disease-related proteins. 
Key Publications: 
Other Honors: 
| | |
| --- | --- |
| 2017 | Innovation PhD Scholarship, Beijing Advanced Innovation Center for Structural Biology |
| 2017 | Graduate National Scholarship, People's Republic of China |
| 2016 | First Prize Scholarship, Tsinghua University |
In the Media: 
Phys.org – Researcher tackles long-standing mysteries about membrane protein structure