William Anderegg
2016 Regional Award Winner — Post-Doc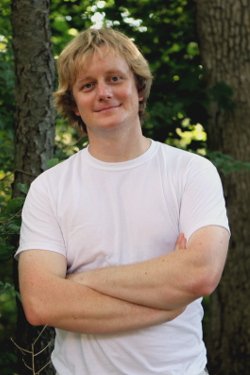 Current Position:
Assistant Professor
Institution:
University of Utah (Previously at Princeton University)
Discipline:
Ecology
Recognized for: Contributions to our understanding of forest ecosystem recovery and mortality during drought
Areas of Research Interest and Expertise:  Climate change, forest ecosystems, plant physiology, drought
Biography:
PhD, Biology – Ecology, Stanford University
BA, Human Biology, Stanford University
Dr. Anderegg's research focuses on the future of forests in a changing climate. Massive mortality events of many tree species in the last decade prompted concerns that drought, insects, and wildfire may devastate forests in the coming decades. Dr. Anderegg studies how drought and climate change affect forest ecosystems, including tree physiology, species interactions, carbon cycling, and biosphere-atmosphere feedbacks. This research spans a broad array of spatial scales from cells to ecosystems, and seeks to gain a better mechanistic understanding of how climate change will affect forests around the world.
Dr. Anderegg received his PhD from the Department of Biology at Stanford University under the mentorship of Dr. Christopher Field. He was awarded the Tansley Medal by the New Phytologist Trust for outstanding contributions to plant science from an early-career researcher.
"I aim to unravel the complex ways that climate change affects trees around the world, because the fate of Earth's forests in a changing climate is uncertain and so are the vast benefits they provide to society."
Key Publications:

Other Honors:
2014    Tansley Medal, New Phytologist Trust
In the Media:
Scientists have found yet another way that climate change is making itself worse. Washington Post. July 30, 2015
Forests affected by drought store less co2 than assumed in climate models: Study. Newsweek. July 30, 2015
Drought is preventing trees from fighting climate change. Science. Jul. 30, 2015
Climate Change Threatens to Kill Off More Aspen Forests by 2050s, Scientists Say. New York Times. March 30, 2015