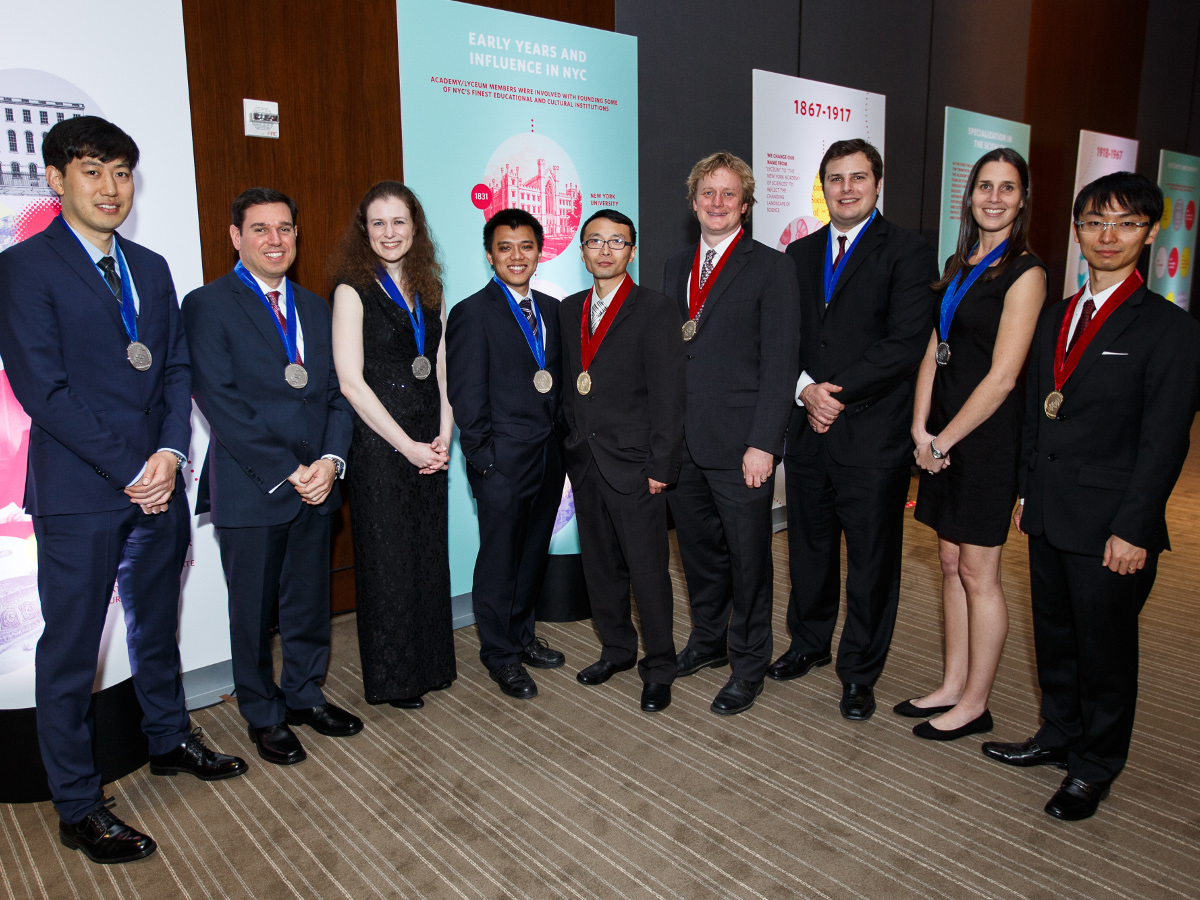 On Monday November 7th, the New York Academy of Sciences and the Blavatnik Family Foundation honored three winners and six finalists of the 2015 Blavatnik Regional Awards for Young Scientists during the Academy's 13th Annual Gala.
The 2016 Blavatnik Regional Awards received 125 outstanding nominations from 24 academic and research institutions in the New York tri-state area. Honorees were selected by a distinguished jury of senior scientists in their respective fields.
During the Gala, Blavatnik Regional honorees awarded in the Chemistry category were introduced by Dr. Tamar Gendler, Dean of the Faculty of Arts and Sciences at Yale University; Regional Honorees in the Physical Sciences & Engineering category were introduced by Ms. Seema Kumar, Vice President of Innovation, Global Health and Policy Communication, Johnson & Johnson; Regional Honorees in the Life Sciences category were introduced by Dr. Craig Thompson, President and CEO, Memorial Sloan Kettering Cancer Center.
All nine honorees were presented with their medals by Peter Thoren from the Blavatnik Family Foundation; each of the three winners gave brief presentations and all of the honorees and their award-winning work were introduced in these three short subject-themed videos:
The evening before the Gala, on November 6th, the Blavatnik Family Foundation hosted a cocktail reception in honor of this year's regional honorees and judges. The event was attended by Blavatnik Awards alumni, members of the Blavatnik Awards Regional jury, and many other supporters of the Awards. Congratulations again to the recipients of the 2016 Blavatnik Regional Award and thank you to all for attending this wonderful event!