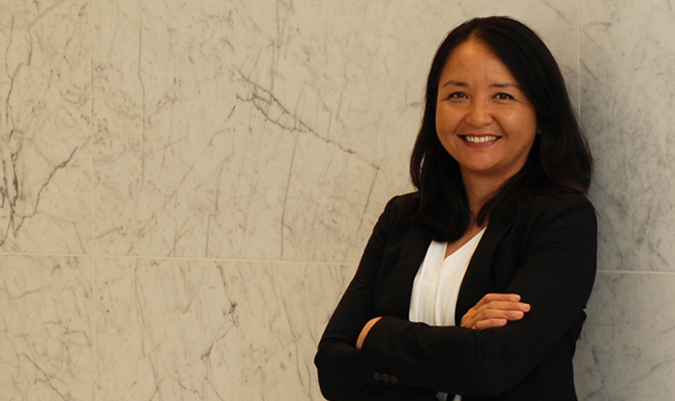 Dr. Mercedes Gorre
Dr. Mercedes Gorre joined the New York Academy of Sciences in 2013 as the Executive Director of the Blavatnik Awards for Young Scientists. Dr. Gorre brings more than 16 years of scientific research and management experience in the academic, industry, and the non-profit sectors.
Dr. Gorre was most recently the Administrative Director of The Albert and Mary Lasker Foundation, the organization best known for conferring the Lasker Awards for Medical Research, where she served as Chief of Staff and the advisor to the President.
Prior to that appointment, Dr. Gorre was an AAAS Science and Technology Policy Fellow at the National Institutes of Health where she developed policy for The Cancer Genome Atlas—the pioneering $275 million effort by the National Cancer Institute and the National Human Genome Research Institute to accelerate the understanding of the molecular basis of cancer. Before that fellowship, Dr. Gorre was Vice President of Scientific Affairs at Combimatrix Molecular Diagnostics, where she oversaw the successful development and commercial launch of the company's first clinical tests. She also served as Principal Scientist of Hematopathology at Quest Diagnostics, North America's largest clinical reference laboratory. Dr. Gorre received her Bachelor's degree with honors from Harvard University and her doctorate in molecular biology from the University of California, Los Angeles.
"As we expand the reach of the Blavatnik Awards for Young Scientists across the country, Dr. Gorre's wealth of experience, both in the realm of scientific awards and as a working scientist, will be a tremendous asset to the program," says Ellis Rubinstein, President and CEO of the New York Academy of Sciences. "Her clear direction and vision will allow the Blavatnik Awards to thrive in its new capacity as a national award."
"I am thrilled to join the Blavatnik Awards team during this very exciting time in the program's history. Over the past seven years, these Awards have successfully identified and celebrated the best young scientists in the region at a time in their careers when such recognition and support can make the most difference. Along with my team, I look forward to partnering with the Blavatnik Family Foundation, research institutions, judges, and scientific advisory council members to build on that success and use the Academy's innovative programming, administrative capabilities, and stellar scientific network to usher this visionary program onto the national stage."

—Dr. Mercedes Gorre,

Executive Director of the Blavatnik Awards for Young Scientists